Polish-Israeli women's conference on entrepreneurship
On the 19th of September 2019, the First Polish-Israeli Conference on Female Entrepreneurship was held in Tel-Aviv. OKW was represented by Marta Olczak-Klimek. One of the speakers at the conference was Olga Kozierowska of Success written with Lipstick.
During workshops and panel discussions the participants were able to learn about the challenges of running their own businesses in Israel and Poland. There were also very interesting and fruitful discussions about future cooperation between businesswomen from Poland and Israel. The event ended with a wonderful dinner in the gardens of the residence of the Polish Ambassador to Israel, Mr. Marek Magierowski, who, together with his wife, assumed the patronage of this unique business event.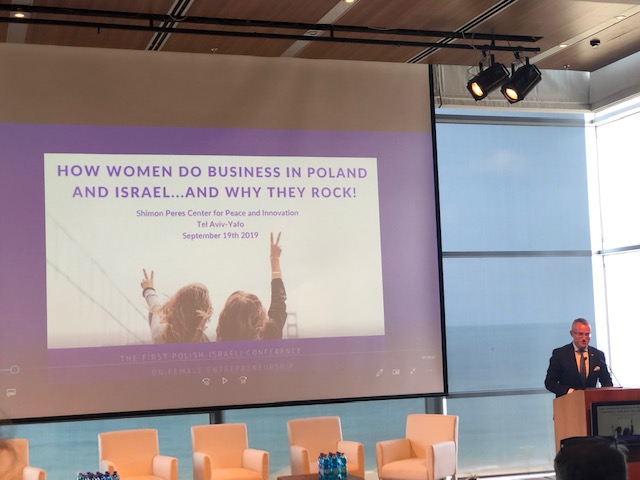 « Back